Hillsboro Oregon: "What a Place to Live"
Welcome to Hillsboro, one of the largest cities in Oregon with a population of over 89,000 people. Best described as an uptown hometown, Hillsboro is a well-planned growing community with a strong, diverse economic base. They are the high tech corridor for the state while, at the same time, farming and timber are important parts of this economy. Hillsboro is a safe and affordable community and a place that the residents are proud to call home - see all the homes for sale!
Hillsboro, Oregon, located about 18 miles west of Portland, is one of the largest cities within Washington County, serves as the county seat and is home to the annual Washington County Fair. A large farming community - filled with wineries, farms and ranches - Hillsboro is home to six of the state's finest wineries, many offering some of the best Pinot Noir in the country. A burgeoning arts and culture scene, and superb shopping mixed with quaint historical landmarks and natural wonders create a thriving urban city that also embraces its rural roots.
Population: Over 89,285 People | 14,925 Acres and 23.32 Square Miles | Zip Codes 97123 & 97124 | Area Code 503
Things to Do... Places to See!
The Civic Center, in the heart of downtown Hillsboro, houses city government. The north plaza with its welcoming fountain was designed to be a gathering place for the community.
Discover Downtown Hillsboro. Our downtown area is a unique blend of old and new with places to shop, dine and play. Visit the new Venetian Theatre and Bistro, shop in the antique stores, or stop by the Sequoia Art Gallery.
The Hillsboro Farmers Market is a seasonal open-air market featuring fresh local produce, specialty foods, garden products, arts & crafts, live music and educational information.
The Walters Cultural Arts Center, located at 5th & Main, houses a theater space, five art studios, two galleries, classrooms and amenities for special events and community functions.
The Main Library on Brookwood Avenue. has ample parking, quiet study areas overlooking a pond and walking park. The large reading area has comfortable chairs, fireplace and views of the park. The magical story time room was designed with children in mind.
The Max Light Rail now runs through Hillsboro making it easy to get around in a flash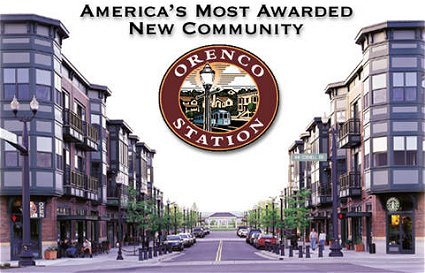 Hillsboro is also home to "The Best New Burb" (As named by Sunset Magazine) Orenco Station. Just 15 miles West of Portland this hot-spot consists of 2,600 residents on the edge of the "Silicon Forest" not far from corporate giants, Intel and Lattice. This award-winning 260 acre development is all about the pedestrian and light-rail commuter. The neighborhood is centered around the parks and Main Street for ease of walking to restaurants, shops, cafes and market.
Additional neighborhoods along with Orenco Station include Central Park, East Village, Town Center, Tanasbourne & Amberglen
City Website - http://www.thegardnerteam.net/frame.asp?frameurl=http://www.ci.hillsboro.or.us/
County Website - http://www.co.washington.or.us

State Website - http://www.oregon.gov/

Business Licenses - http://www.ci.hillsboro.or.us/Finance/BusinessLicense.aspx

Economic Development - http://www.ci.hillsboro.or.us/EconomicDevelopment/